Our Range of Home Offices
OUR RANGE OF STEEL SHEDS TO HELP TRANSFORM YOUR HOME OFFICE LIFESTYLE
In recent years, home offices or tiny houses have become an increasingly popular option amongst our customers as they are a simple and effective way to install a comfortable working space in your home.
Whether you are looking for a space in which to run a business or to pursue one of your hobbies, we can install a spacious and fully equipped office which can be customised to suit your needs.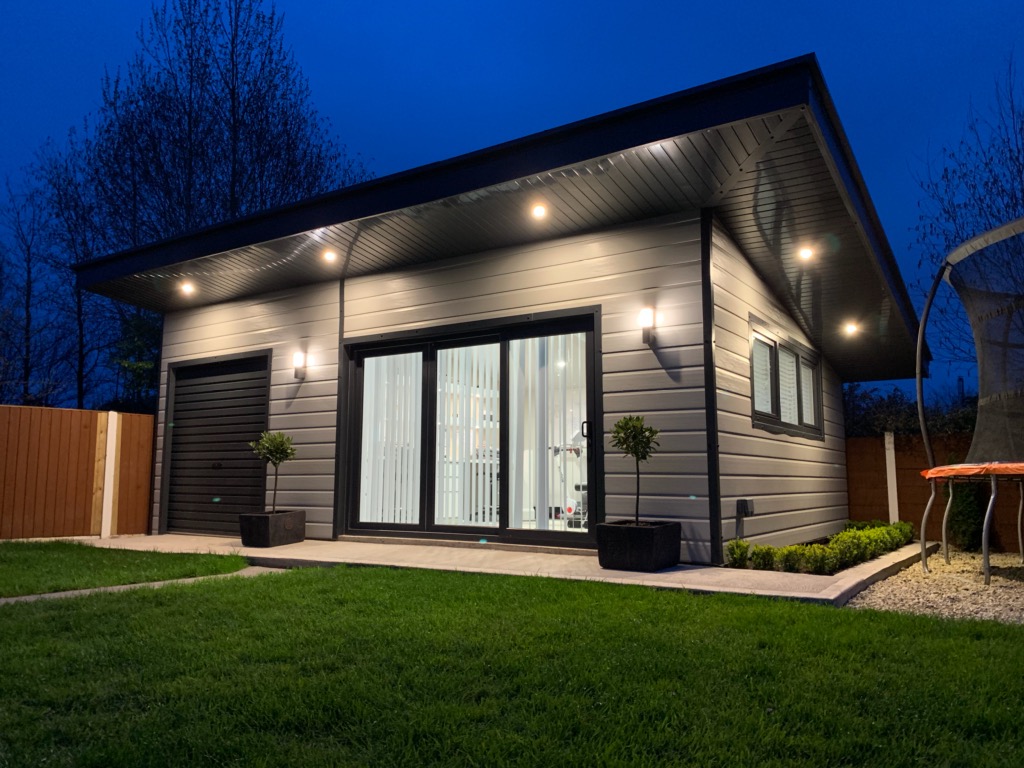 A1 SHEDS - LEADING STEEL SHED MANUFACTURERS IN CORK
HOME OFFICE
& TINY HOUSE SUPPLIERS
CUSTOMISED HOME OFFICE DESIGN TO SUIT YOUR PERSONAL STYLE
If you have a particular design or specifications in mind don't hesitate to contact us, a member of our skilled team will be able to go through your requirements with you and suggest suitable solutions.
Once we have established the details of your new home office or tiny house, we will be able to provide you with free quote:
all a1 sheds home offices include:
√ 0.5mm, PVC Coated Cladding With Lifetime Guarantee
√ Full Range of Colours To Choose From
√ Safety Edged Flashings Included
√ Anti-Con Lining To Absorb Condensation
√ All Screws Capped
√ Gutters and Down Pipes included, As Standard
A1 SHEDS OFFER A LIFETIME GUARANTEE
As with all of our products, we construct our home offices using superior quality materials sourced from trusted Irish suppliers in order to guarantee their quality.
Our Home Offices are made from 100% Galvanised Steel.
No maintenance required on our steel shed home offices. Anti-Condensation Lining included to help keep your home office or tiny house safe and dry!
customise your home office OR TINY HOUSE
We have a stunning range of PVC Windows and doors to customise your home office or garden shed. Secure, durable and expertly installed, our range of PVC windows and doors are available in a variety of colours, sizes and styles.
COMPLIMENTARY CONCRETE BASE INSPECTION
Our highly experienced, friendly and professional Cork team will prepare the project area, construct the concrete base and install your new steel home office or tiny house on site, quickly and efficiently.
Our Home Office Colour Options
we have home office PVC CLADDING colour options to suit your style:
A1 SHEDS
4 BANDON ROAD,
GARRANEDARRAGH,
bISHOPSTOWN,
CO. CORK
Entrance via the gates of WM O'Brien's Self Storage.

We are located between the Amber Oil/Costcutters/O'Brien's and the Self Storage Centre.
Parking is available at the rear of the Self Storage Centre.